Wed, 17 May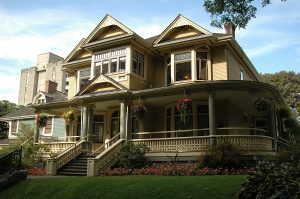 Whether you're buying your first home or seeking to upgrade or downsize, there are a number of factors to consider before you fork over your hard earned money.  
1.Time can be your friend
Hopefully when you're looking for your home, you're not in a big rush to make a move.  Time spent determining exactly what you want out of your space will help you end up with the perfect residence in the end.  A rushed purchase might mean you overlook crucial aspects and regret your decision.  Make a list of your needs and then your wants so that you know just what homes fit the bill and which you can immediately cross off your list.
2.Your housing needs
Is your family growing or are you new empty nesters?  Do you often host family and friends for overnight visits or are you most often alone?  Be realistic about your home size needs; there's no point in owning unused space that collects dust, but it's just as frustrating to be scrambling to find extra space when you need it.  If you're a great cook, make sure to check out the kitchen space; if you work from home, is there an ideal office space to tuck away into?  You'll also want to look at bathrooms (how many are there?), storage space, and whether or not the basement is finished.
3.Old or new
If you love doing renovations and can afford the time and money, go ahead and buy that "handyman special".  Otherwise, look for something that needs very little repair or renovations other than a coat of paint to make it yours.  Solid bones are the most important feature in any home. We can sometimes get wrapped up in the romantic idea of renovations, but often they cause many headaches and grief unless you're prepared and know what to expect.  
4.The yard
The yard can be just as important as the house itself.  Is the yard a pleasant space where you'll want to spend time?  Which direction does it face?  (Will you get enough sunshine?)  Is it fenced and are there spaces for your hobbies, whether you play outside with the kids or want to putter through flower or veggie beds?  What's the noise level like when you're standing in the yard?  Does the front yard have curb appeal?  How much work will it take to keep the yard maintained?
5.The neighborhood
Before you sign the dotted line, chat with a few neighbors in your area of choice.  Your real estate agent probably has some information about how many homes are owner occupied or if the area has more retirees than young families, but your neighbors are an even better source of information.  Ask them about noise levels, who in the neighborhood has caused issues, and crime rates.  Most people will be more than happy to offer information.
6.Go with your gut
Often walking through the front door is all the sign we need as to whether or not the house is a good fit.  Get a feel for the space and trust your instincts!