Fri, 09 Feb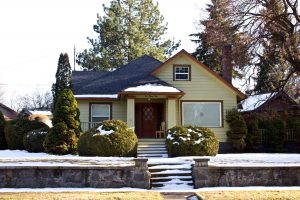 Everyone is looking for ways to save some money, and you may notice, like so many other people, that your utilities are one of your largest expenses. Fortunately, there are a number of tips that you can use to help bring down your utility costs. These tips are generally easy to implement, but you will need to stick to them long term if you want to see the best results. Here are the top three ways to keep your utility costs low!
Turn It Down
During the winter we turn on the heat and in the summer we turn on the air conditioner. However, you need to consider if you are turning the heat and air conditioner up too high. In the winter you can bundle up, and in the summer you can wear shorts and a T-shirt to keep yourself comfortable. By lowering your heater by 2 degrees and increasing the air conditioner by 2 degrees you will find that you have significantly lower utility bills. Small increments like this will generally not affect your body but can save you a lot when it comes to utilities, and if you do notice the change then there are other options to keeping warm and cool.
Turn It Off
One of the worst habits that you can have is leaving lights and devices on when you do not need them. This even extends to leaving them plugged in because devices that are plugged in but off still actually use power! Taking the time to turn off your lights when you leave a room can save you more than you might imagine. It is important that you have a rule in your home to turn off all the lights that you do not need and ensure that everyone sticks to this.
You should also turn off devices that you are not using. Most people will place their TV on standby, but this still uses energy and will be adding to your utility bills. Any electronics that you are not currently using should be completely turned off and if they do not have a power button, you should unplug them from the socket.
Air Dry Your Clothing
If you have a clothes dryer, you are going to be using a lot of energy every time you run it. To save yourself some money, you should look at air drying your clothes instead. This will take longer, particularly in winter, but it will save your bank account. It is not only your clothes that you should be air drying, you should do the same for your dishes as well.
Most dishwashers will heat dry the dishes if you do not change the settings. This will use a lot of energy that you don't have to sacrifice. All you need to do is change the settings and then open the door of the dishwasher once it is done to leave it slightly ajar. The dishes will come out nice and dry and you'll be saving money.